Eclectic Motorworks is a specialty/restoration shop located in Holland, Michigan. Committed to providing quality services related to repair and restoration, we specialize in sheet metal restorations, welding, electrical work, and performance tuning for an eclectic mix of vehicles.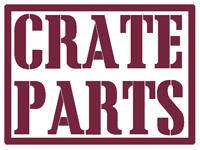 Upcoming Seminars and events! (For more information visit our Events page)
Rust Repair and Welding courses coming in Spring/Summer 2013, stay tuned!
Recent Work
1962 MGA 1600 Mk II - Mechanical Restoration
Triumph TR3 - Sheetmetal restoration and paint
1963 Volkswagen Beetle - Post-Fire Restoration
1960 MGA Twin Cam - Completed Restoration
Early MGB OD Transmission - Rebuild
1961 MGA 1600 - Mechanical Service and Rust Repair
1966 Austin Healey 3000- Suspension Repairs
Rust Repair & Welding Seminars
MGB 3-Main 1800 engine - Evaluation and Rebuild
Other Work